PodSpy
Manually collect information about hot designs in Facebook ads to help you achieve success more quickly
FREE Account
FREE Training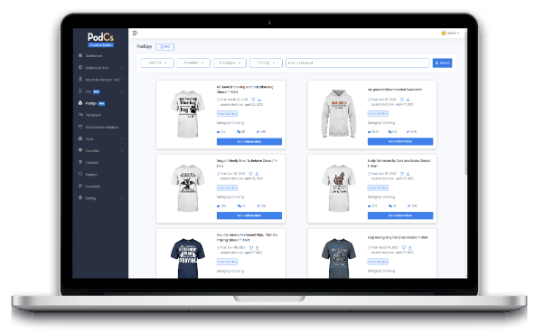 Potential PodSpy products(Live Data)
last updated : Dec 2, 2023 UTC
What Can PodSpy Tool Do For You?
You can easily explore the creatives, ad types, ad copy, and other information related to your competitor and adjust accordingly.
Simple but powerful Facebook advertising tool
PodSpy is a powerful tool that allows us to view popular products and user feedback in real time, helping us to more accurately identify niche markets and provide inspiration. We update popular ads and products from Facebook every day, and will also add best-selling products from Etsy and Amazon in the future. These popular products are manually selected and updated by us every day.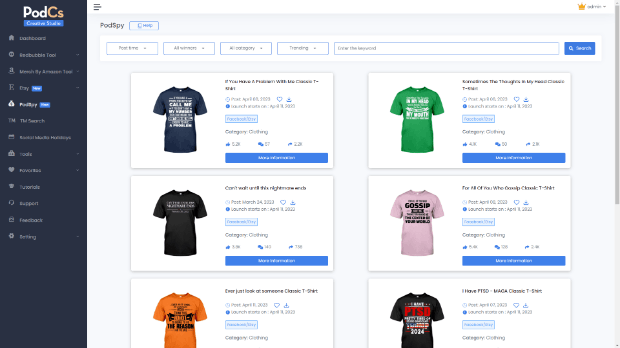 Find trending POD ideas for sale on Facebook
PodSpy will help you see every profitable ad in the world without having to waste money testing ads that don't work. Allowing you to make huge profits without spending money testing ads that don't work. Ads that have been manually screened have more potential to sell, start finding new design inspiration now!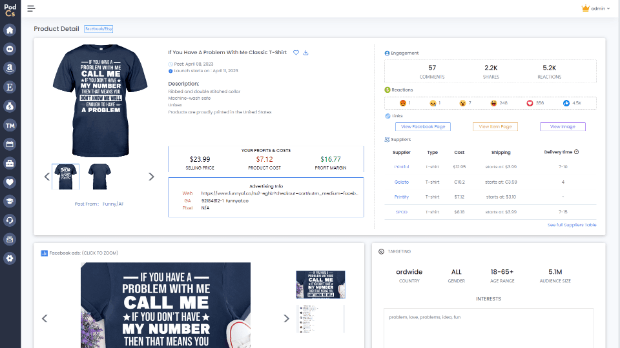 Do all of this and more with PodCs