We are looking for best-selling products every day
Updated at 2023-03-09 13:51:51
PodSpy is a new feature we've launched.
By using this tool, we can check real-time popular products and their genuine user feedback, user profiles within the community, etc. This helps you find niche markets more accurately and provides inspiration.
What's even better is that these best-selling print on demand products are manually screened and updated by us every day. Currently, we update popular ads and products from Facebook, but in the future, we'll also add hot-selling products from Etsy and Amazon.
Using this tool is very simple. Select a time period, popular platforms, and categories, and search for keywords according to rankings.

the results page display the detailed information of each product, including their photos and titles. There are two timestamps:
"POST time" (the time the post was made)
"launch time" (the time the ad campaign started).
Beside them, you have two small buttons - clicking on the heart icon adds the product to your favorites, while clicking the other button allows you to download their photo album.
Then, you can see the platforms and sections where they publish, as well as their likes, shares, and comments.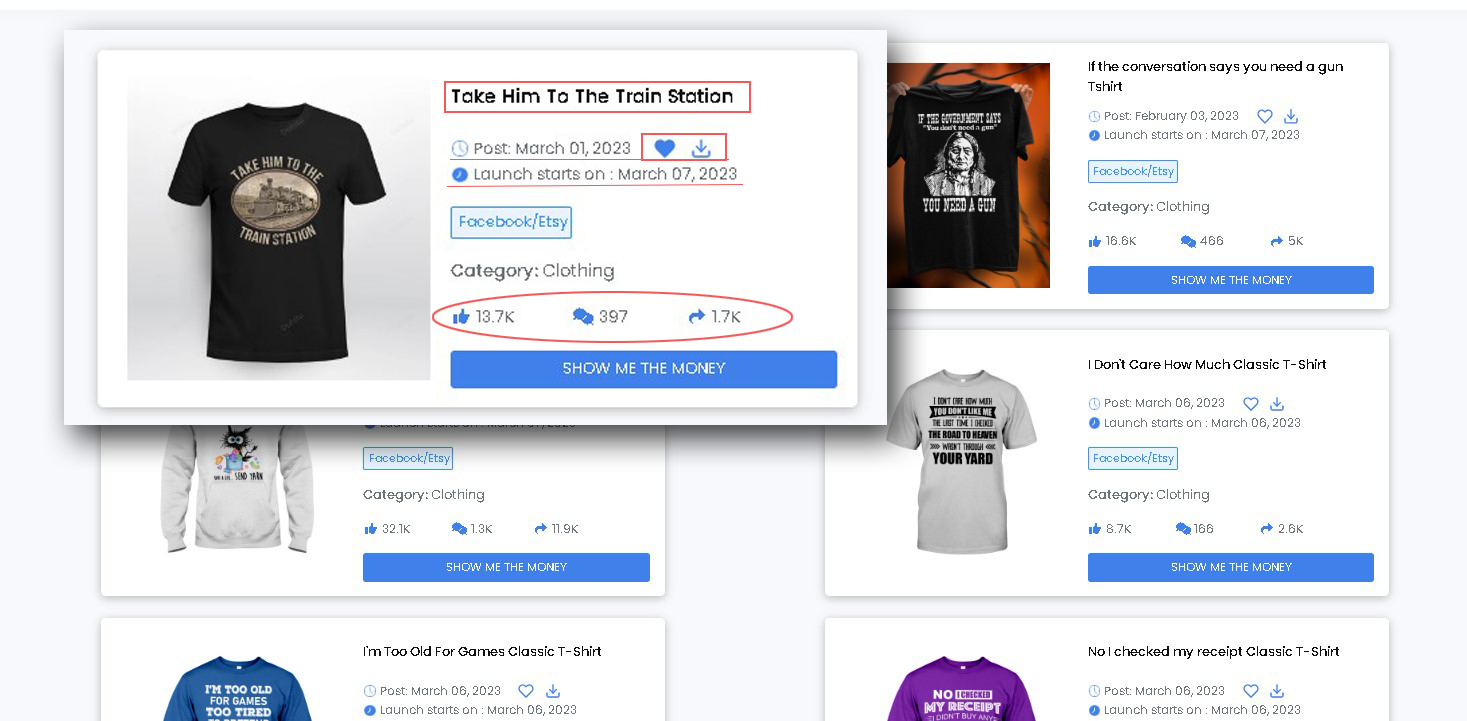 Click "show me the money" to enter the product details page and view information. On this page, we can obtain more information, including its description, its cost, and profit.
Below that is the shop link that you can jump to, and the Ads information: Google Absence and Facebook pixel number.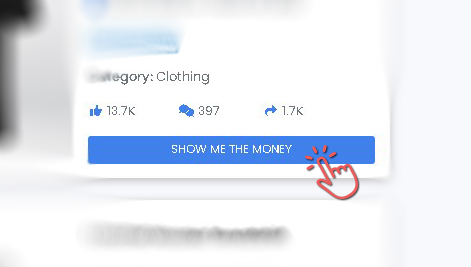 We also have its feedback within the community. You can directly access its store page or community page. More intuitively, we provide you with quotes from all POD suppliers.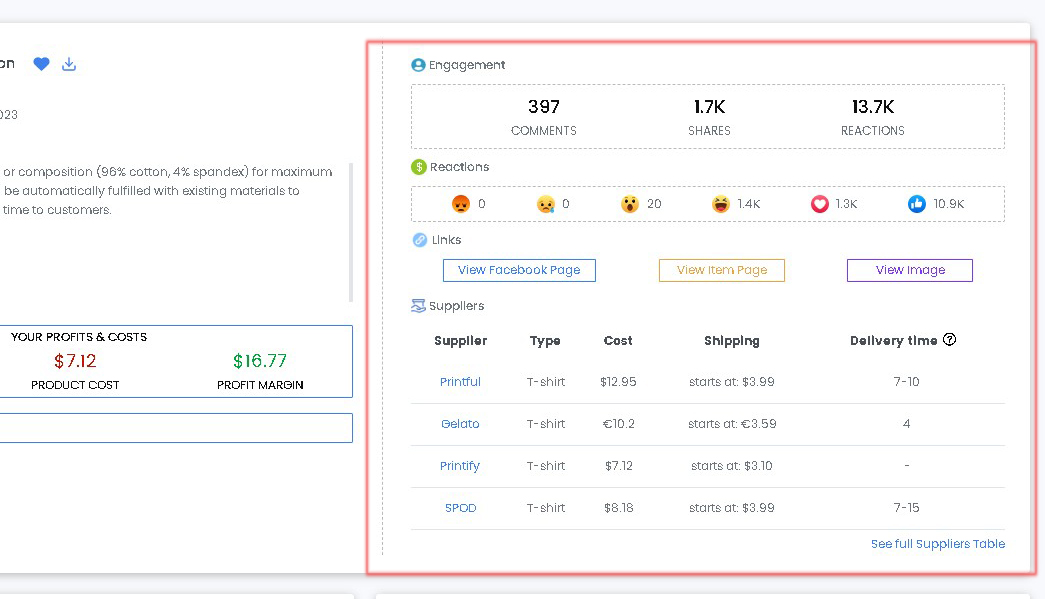 Below the page you have its advertising images, keywords, and other popular products.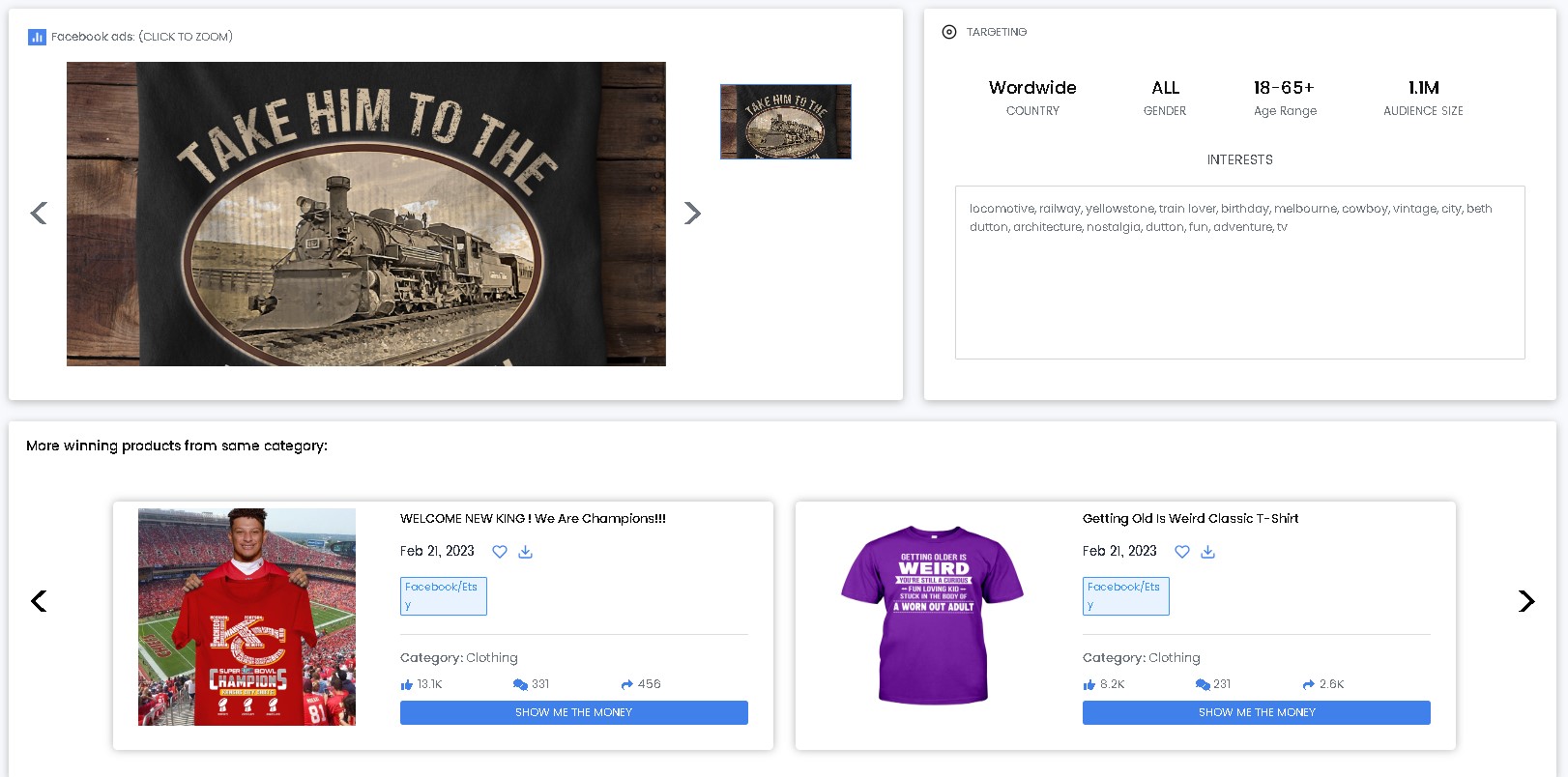 We hope you can find more opportunities en eCommerce and have success with this all these print on demand ideas.
If you have any other questions, please feel free to contact us.
If you have any other questions, please feel free to contact us.